Reposted from original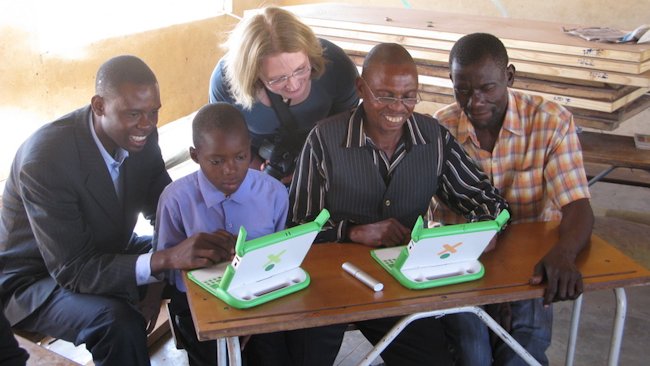 Award-winning US travel writer Candyce H. Stapen (gfvac.com) recently visited Wilderness Safaris' Toka Leya Camp from 15-17 June, not only to enjoy Zambia's renowned hospitality, but also to donate 11 new computers.
The laptops from One Laptop per Child (OLPC) are powered by their own individual solar panels, which eliminates the immediate need of providing electricity for the school. The computers' programmes are also able to operate without Internet access when necessary, although Internet access is a plus.
"I am delighted to be working with Travel Sommelier who helped plan our wonderful trip to Zambia and with Children in the Wilderness (CITW) to bring One Laptop per Child (OLPC) computers to rural schools in Africa. The project, Henny's Kids, is named for my mother, Henrietta, who was an elementary school teacher", says Candyce H. Stapen. "She would have been extremely proud to see how quickly the children learned how to use their new laptops and she would have been delighted to provide access to reading material and to a whole new world of educational opportunities."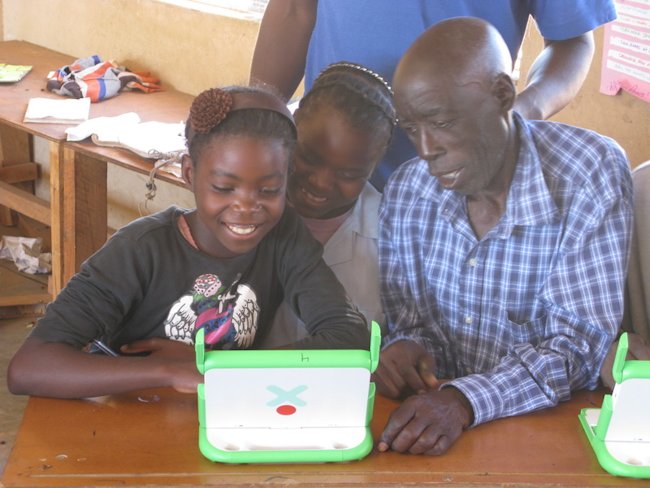 According to Dr. Sue Snyman, Programme Director for CITW, one of the main priority needs previously identified by the School PTA and village headmen was access to computers. Toka Leya's GM, Petros Guwa, and Dr. Snyman work closely with the school in terms of community development projects and meet with the PTA on a regular basis. "The teachers are extremely enthusiastic and proactive and we will be working with them an ongoing basis to ensure the correct assistance and training is received. Ideally we are hoping to grow this project so that the school has the required number of laptops to ensure maximum benefits to both the children and teachers", Snyman added.
OLPC is a non-profit organization founded in 2005 with the goal of transforming education by providing every child with access to a connected laptop computer, the XO laptop. Connected laptops provide a cost-effective way to create learning environments that facilitate the greatest possible development of all children. OLPC is driven by a firm belief that laptops have a unique ability to leverage children's innate curiosity and desire to learn, to develop critical thinking skills, and to foster a lifelong love of learning.
A laptop and solar panel, plus shipping fees, cost USD350. Donations of any amount are welcome. To assist us with achieving the next minimum directed order of 100 laptops, please contact Candyce (donate@hennyskids.com), Sue (sues@wilderness.co.za), or send a check or money order in U.S. dollars made out to One Laptop per Child for any amount. Please mail your donation to: Henny's Kids, P.O.B. 42673, Washington, D.C. 20015-9998, USA.